Contact Us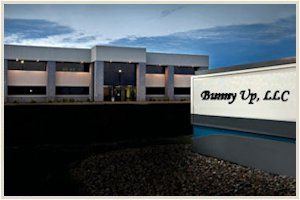 We here at Bunny Up, LLC invite you to contact us. Let us know how we're doing; give us your ideas, your complaints and your compliments. We need your help, and we like feedback.

If you know the party you would like to contact, feel free to email them directly.
For general inquiries, you may send your email to one of the following:
Sales at The Bunny List dot com
Bunny Up at The Bunny List dot com

Brand Licensing

For Brand Licensing, contact Liz Englehardt at:
Liz at The Bunny List dot com
If you wish to contact us through our mailing address, please send mail to the following:

Bunny Up, LLC.
PO Box 120874
Clermont, Florida 34712

Public Service Announcement
Studies have shown that a little adventure in every relationship can increase a couple's happiness, lower stress and provide a solid foundation for a strong and wonderful relationship!
Is your current relationship in need of a little adventure? If so, then you might want to grab a copy of The Bunny List Book!
What is The Bunny List? It's a list like NO other list! ;)